May 24th, 2010
Top 5 Top Secret test tracks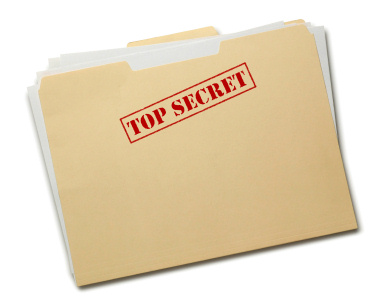 Shhhh! We have gone undercover to find some of the best kept secrets in the world of motoring - top secret test tracks. When car manufacturers are making new prototype cars they test them to the extreme in all kinds of situations on different types of terrain. But the main thing is that they want to keep their new cars out of sight, so people like us don't get our prying eyes on them.
However with some top of the line intelligence work (Google) and the latest in high-powered surveillance equipment (Google Earth) we have brought you the top five top secret test tracks on the planet. Just don't tell the car companies where you got this classified info from OK?
Millbrook Proving Ground, UK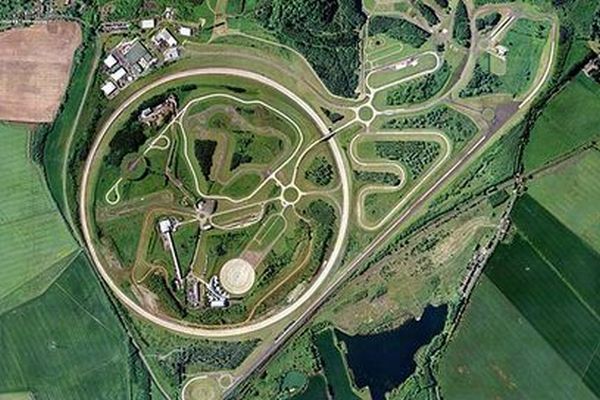 This may not be out biggest undercover scoop because we have actually driven round it; but Milbrook is still one of the best test tracks in the world. Home to Fifth Gear and where Top Gear did their lorry challenge, Milbrook has some of the most varied driving conditions you could ever ask for. It is like a playground for cars. You can either choose from the two mile circular banked high speed bowl used for higher speed testing, the Outer and Inner Handling courses which tests a cars chassis and handling with the extremely technical and twisty circuits, or finally you can choose our favourite, the Alpine course/Hill Route. The Hill Route is divided into three sections or loops which contain progressively steeper gradients and tighter corners and an awesome jump. For you IMDB fact fans, James Bond flipped his Aston Martin on the Hill Route in Casino Royale.
Nardò, Italy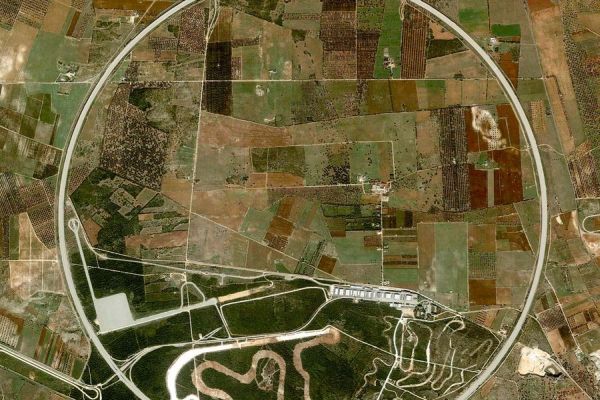 If you thought that Millbrook's high speed bowl was impressive, check out the Nardò Ring. Located near the town of Nardò, in the southern Italian, the track is 7.8 miles long and perfectly round. It has four lanes for cars and motorcycles testing. The lanes are 16 metres in width so there is plenty of room not to feel claustrophobic at 200+ mph. In the  ring the lanes are banked at such a degree that a driver in the outer most lane doesn't need to turn the wheel while driving at speeds of up to 149 mph. Aston Martin have been using the Nardò Ring to test the top speed of the new One-77 where it achieved a VMAX of 220 mph. Unfortunately this was shy of the course record held by the Koenigsegg CCR which set a speed of 241 mph.
Dearborn Development Centre, USA
This may come as a bit of a shock but they do actually test cars in America, sometimes round corners too. This is Ford's Dearborn plant which opened in 1925 as a commercial airport with flights between Detroit and Chicago. In 1938, test tracks were laid around the airport runways, and Ford's Dearborn Proving Ground was born and it has recently had a $43 million transformation. The site includes a 43-acre vehicle dynamics area, 12-acre asphalt wet pad and a 2.5-mile steering and handling course. It doesn't look as hectic as some of the other European test tracks but maybe that says it all about American cars handling and quality.
Idiada, Spain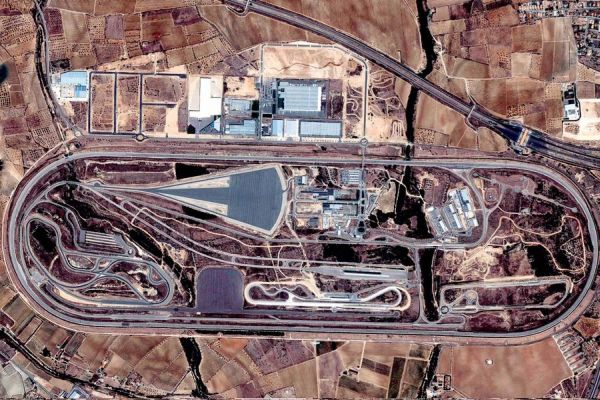 Idiada is one of the best kept secret in proving ground circles. It is quite hard to get information on it - especially if you don't speak the lingo. What we do know is that it is found near Barcelona and all the main track gubbins are held within a 4.7 mile oval high speed circuit. It is not just standard car manufacturers who go to Idiada though, many teams test their race cars to destruction here. What Idiada has which many other proving grounds don't is a 'fatigue track' dedicated to absolutely knackering your brakes, powertrain and gearbox.
Ehra-Lessien, Germany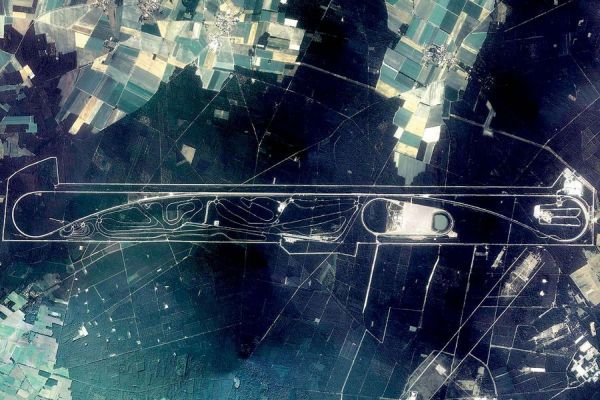 Now this is the 'Big Poppa' of proving grounds. Ehra-Lessien is the Volkswagen Group's own test track facility.  Built during the Cold War in Ehra-Lessien, specifically because at the time it was in a no-fly zone near the East German border, safe from prying eyes seeing secret prototypes. Since VW has gone on to buy what seems like all of the car industry they need the biggest proving ground because they have so many cars to test. The track is used by all Volkswagen Group subsidiaries and marques; such as Audi, Lamborghini, Bentley, Bugatti, SEAT, Skoda as well as Porsche, which has a 42% share of the firm. But Ehra-Lessien has one party trick which other test tracks don't have. It is a big, long, party trick in the shape of a high speed circuit with a straight approximately 9 kilometres (5.6 mi) long. As famously noted by James May when he tested the Bugatti Veyron on the straight, although the straight is perfectly flat and level, when standing at one end of the straight, the other end cannot be seen due to the curvature of the Earth. Both the  Bugatti Veyron and the McLaren F1 recorded their top speed, managing 253.81 mph and 240 mph respectively.