Who are we?
Motormorph.com is made up of a team of dedicated motoring writers. With a wealth of experience and a strong passion for cars, Motormorph's team gives you the news and reviews in a relaxed and entertaining manner.
Rowan Horncastle | Founding Editor
The man with an unhealthy obsession for vintage race cars and Porsche's with 'big bits bolted on'.
Rowan set up Motormorph after cutting his journalistic teeth in the technology and green car sector. Wanting to immerse himself further within his love for writing about cars, Rowan started Motormorph as a place for car enthusiasts to go for a relaxing take on car news and reviews. He is also the man with Motormorph's Twitter account password.
If you want to get hold of Rowan you can find him on Twitter: @motormorph
Jamie Hibbard | Contributer and F1 Guru
Jamie has spent his adult life working in publishing, climbing the ranks from editorial assistant on Mountain Biking UK magazine, through to editor of rock bible Metal Hammer. He then spent three years working at the BBC's TopGear magazine, and recently relocated back to Future Publishing in Bath. His spare time is consumed with fronting rock band The Line Up, riding bicycles, chasing girls and drinking beer. He's also a die-hard Formula One fan, which is why he's writing for us.
Jamie can be found on Twitter: @jamiehibbard
James Batchelor | Contributor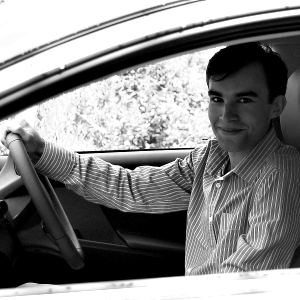 James's fervor for cars is one of the few things that makes him a man of 2010. Stuck in an era somewhere between August and December 1955, this strange attribute is thought to have been the fault of a backfiring Jaguar D-Type at Goodwood in 1994.
By his own admission James is very much a 'Jag Man', with the Jaguar E-Type being the chosen answer to 'What's your favourite car?'. Despite this, he does have dubious tastes in French cars and hot hatchbacks, and a secret love for that favourite amongst the Middle Classes – the Volvo estate.
James can be found on Twitter: @JRRBatchelor
James Winstanley | Contributor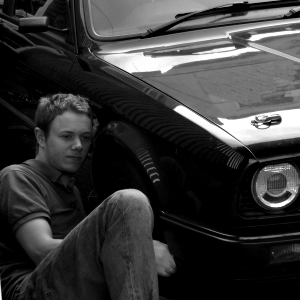 Characterised by an addiction to cars and classifieds ads, James has recently found that not only does he struggle to communicate about anything else, but the inside of his home normally has at least a set of wheels if not an engine taking pride of place.
Having spent the last three years developing aftermarket Lotus engine conversions, James started writing about the practical side of the motoring world.
With an ever changing bangernomics-style daily driver, James spends almost as much time spanner wielding as he does scribbling. Particular car penchants include older BMWs, everything made in Norfolk and serious value for money eighties barges. He has also owned over 20 cars in the last three years.
James can be found on Twitter: @JWinstanley or at his blog.
Ben Foulds | Contributer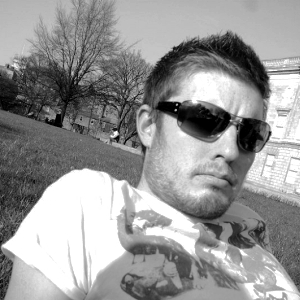 Ben developed a passion for all things automotive at a young age. Claiming that "Ah yes, it's the car with the trick suspension, but tell me, should the vanity mirror be hanging off like that?" were his first words after being strapped into his parents' Citroën BX.
Since then Ben has been juggling the challenges of a languages degree whilst also writing about cars. His love affair with the motor industry runs deep, and many an hour is spent contemplating its constant change. What will the car be like in 20 years time? Will hydrogen ever become viable as a source of propulsion? When will world leaders standardise the pronunciation of 'Prius'? These are but three of the many questions worming their way around Ben's head.
And his answer to the perennial favourite car question? Vauxhall's daft-but-fabulous VXR8.
Ben can be found on Twitter: @LockingWheelNut
John Slavin | Contributer and Columnist
John has more or less never stopped writing since the day he was capable of holding a pen. His love for cars started after seeing a Porsche 944s headlights pop up . Since then he's been hooked on things with engines, be it a car, bike, plane, ship, truck or tank, if it moves under it's own volition and makes noise, he likes it.
Claiming that his love for cars is so all-encompassing he has never hated a single car. "Everything I've ever driven, good or bad, has always had its place. Whether a tiny little city car or a two-door sports machine, I enjoy them all!"
John can be found on Twitter: @John_Slavin