July 18th, 2011
Mansory's motoring massacres
Did you know that the boys and girls at work in Gaydon, Maranello and Stuttgart are all a bunch of slackers?* They are all designing half-arsed cars that aren't quite special enough. You know the ones, those ugly Aston Martin DBS', Mercedes SLS' and Ferrari 458s. Luckily there is one man, a saviour, a pioneer of taste and design single-handedly saving the motoring world. That man is Kourosh Mansory.
Mr Mansory takes some of the most elegant designs of the motoring world and masks his interpretation of beauty over them by vomiting body kits onto them, splurging carbon fibre everywhere and defecating bits of gold trim around the edges. Mansory describe his work as 'dynamically striking', 'extravagant' and 'noble'.
To celebrate this nobility we have selected some of his greatest works of automotive art to show those boys and girls working for the major manufacturers where they are getting wrong.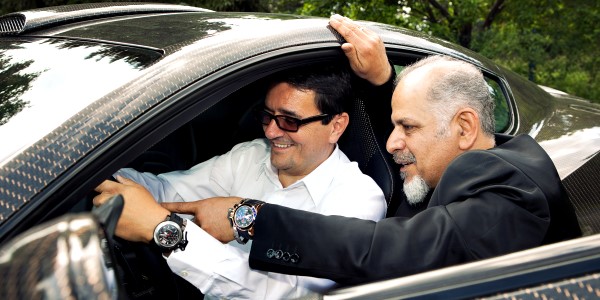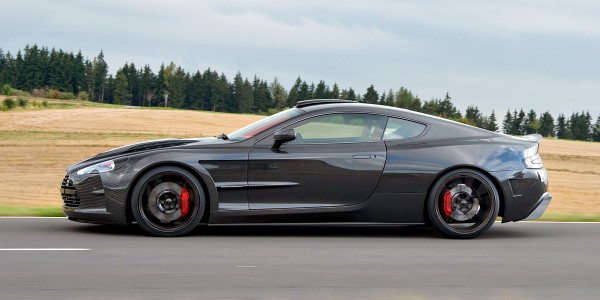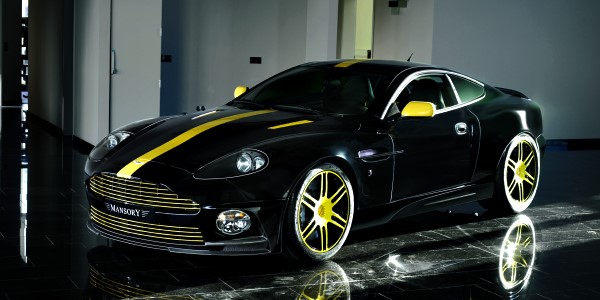 To some an Aston Martin is the definition of elegance and beauty. But to Mr Mansory what comes out of the factory at Gaydon is merely a canvas to enhance with bodywork botox and then be dunked in a barrel of prepreg autoclav carbon.
The most prevalent Mansory Aston is the 'Cyrus'. This is a kit for the DB9 and DBS that blend 'perfect processing' and 'elaborate technology'. All you have to do is give your keys, a load of money and your self-respect to Mansory and they will turn your Aston into a turgid brick of carbon and slap on a roof scoop for good measure.
They will also help you out with the handling as Aston were obviously just having a jolly when putting in all those hours of testing around the 'Ring. Luckily Mansory will add some coilover suspension and 21 inch rims in combination with Dunlop Sport Maxx tyres to get a 'perfect' ride. From the pictures above you can also see that Mansory have the ability to make the Cyrus drive itself. These guys at Mansory are clever, aren't they?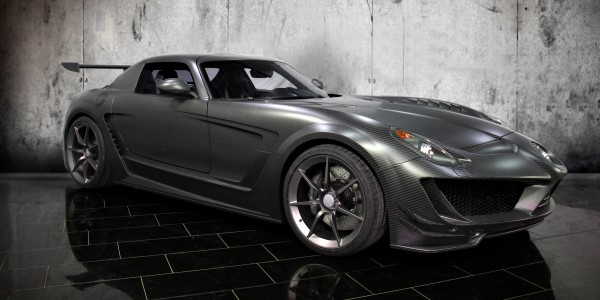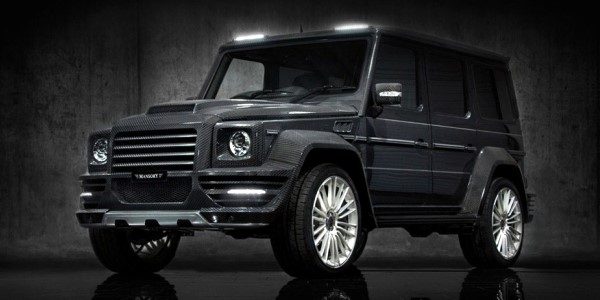 The SLS AMG is the successor to the legendary 300SL and one of the most recognisable cars on the road. But how do you make it more recognisable? Give it to Mansory, obviously.
Firstly they will change the name because SLS is too simple. The name Cormeum was picked personally by Kourosh Mansory and his aim was to give the SLS the extra wow factor. Stripping 90kg from the car whilst boosting power to 660hp or an optional 800hp all sounds very promising… until you look at it.
If you are too rich for a SLS don't worry, Mansory has your back if you are more of a SLR kind of guy/girl. The Renovatio has a front apron that completely negates the defining F1 style nose of the SLR in order to channel the airstream to the custom-designed intercoolers of the performance kit. Because the McLaren SLR was all style over substance, wasn't it?
But my favourite Mansory Mercedes has to be the G-Couture. It is a Mercedes G 55 AMG on high carbon fibre diet. In simple terms it is a box of carbon filled with gold trinkets. That is it.
Mansory's best selling cars are their Bentley packages. From Flying Spurs to GTCs, Mansory with leave no piece of trim unturned in the pursuit of excellence.
The Vitesse Rosé – the name says it all – is a pink and carbon celebration of footballers love for speed and pink wine. According to the marketing types at Mansory, the Vitesse Rosé is "the perfect symbiosis between dynamic functionality and luxurious ambience." Ummm ok.
All you need to do is look inside to see that Mansory have achieved their aim of creating an interior that renders comfort and confidence. This was achieved by finding two comforting and confident characters, Barney the Dinosaur and Barbie, skinning them, and stitching them to the seats, headlining and door cards. Tasteful.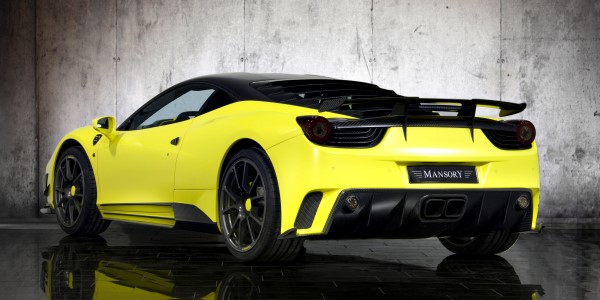 The latest cars to enter Mansory's portfolio are Ferraris. The Siracusa (named after the historic race track on Sicily) is based on the 458 and compared to the standard Ferrari 458 Italia has had 70kgs vanish due to … you've guessed it… its autoclave carbon components.
Mansory have also created the Stallone as a celebration of Kourosh Mansory's favourite actor, Michael Sylvester Gardenzio Stallone A.K.A Rambo.
To create a car after the legendary Sly means that you need a legendary car; Step forward the Ferrari 599 GTB Fiorano. The 599 had to be injected (like Sly) to increase performance. This was done with new high-performance compressors and custom intercooling. They then supercharged the Italian stallion so that the 6.0 litre twelve cylinder engine jumped from 620hp to 810hp. The torque also increased by an additional 92 Nm. A body kit was thrown on the front, rear and sides and the insides were lined with a dead ostrich. Apparently the unique grain of the unusual leather combined with the stylish ornamental seams and the exposed carbon appliqués convey both elegance as well as sportiness in the interior. I will let you make up your own mind on that one.
We have saved the best for last. If there is one British luxury company that should not be modified it is Rolls Royce. But if you really look into the finer details of a Roller there really isn't enough garish or gaudy additions in the cars. Thankfully Mansory have a whole warehouse full of lurid golds for a Rolls Royce to bath in.
The Rolls Royce Ghost (which unfortunately doesn't get a cool new name from Mansory) firstly needs a bodykit, so Mansory made it one. But what it needed more than plasticky additions was more power because everyone buys a Rolls Royce for it to go fast but annoyingly it is never fast enough.  So the engine is remapped and a dual sports exhaust system applied. Instead of the standard 570hp Mansory's upgraded Ghost produces 638hp at 5700 rpm. The engineers in the Bavarian city of Brand near Bayreuth enhanced the maximum torque from 780 to 860 Newton metre. For what reason? I don't know but it enables the engine to accelerate the 2360 kilogram Ghost from 0 to 100 km/h in 4.5 seconds. That is a massive 0.4 seconds faster than the standard Ghost. I think you would agree that is money well spent.
IF you didn't want the Mansory Ghost because it doesn't come with a pretentious name, then the Conquistador is for you. Based on the Rolls Royce Phantom it has been made super stealthy. Finished in matte black with murdered out lights it provides 'quintessential classiness' and 'understatement'. The understatement works its way into the inside through the use of suspended particle device glass which allows the passengers to regulate the transparency by a remote control. – a product which you sometimes see in classy nightclub toilets.
Apparently Lord Sugar has demanded a Conquistador for the next season of The Apprentice, however these rumours have not been confirmed.
*Warning* This post may contain traces of sarcasm.
Words: Rowan Horncastle