August 31st, 2011
British Rallycross
I covered Rallycross for the first time three months ago when I popped down to Lydden Hill for the FIA European Rallycross. It was franticly exciting and I enjoyed it so much that I decided to go back to small south east Kent track to inhale more dust and get even more stones fired at my face from spinning sets of Pirellis.
Last weekend was the fifth round of the Quaife MSA British Rallycross Championship, and once again proved how diverse, quick and dangerous Rallycross can be. Around 8000 spectators turned out on the annual Bank Holiday meeting to watch over 60 races, and they were not disappointed with the action.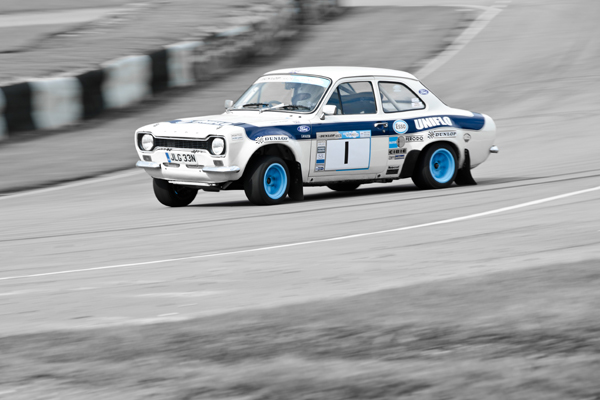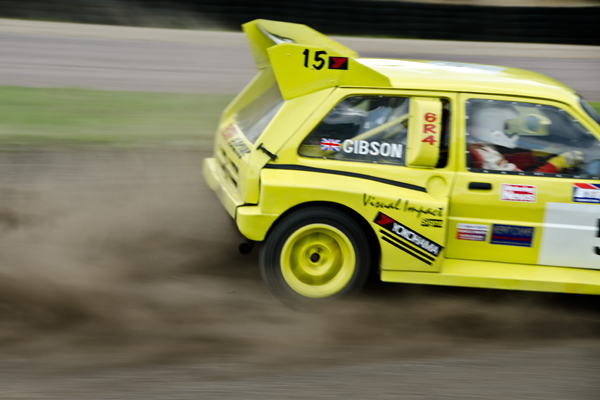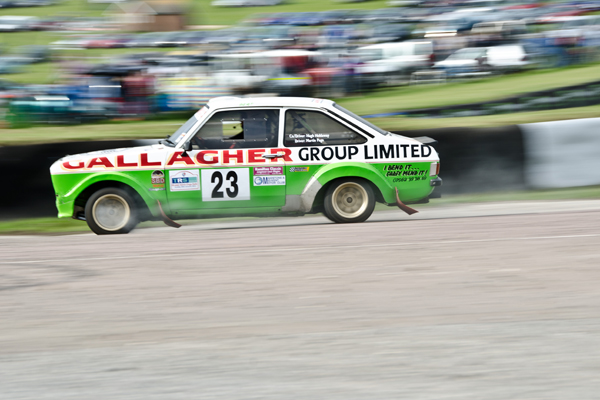 The highlight of the day was the 'Rallycross Retro' showcase. It was the first time it had ever been done and it was absolutley awesome for fans who have been blessed with youth. To see so many recognisable  greats from the Rallycross archives come out and pop, bang and slide their way around the track was a real spectacle and thoroughly appreciated by the crowd.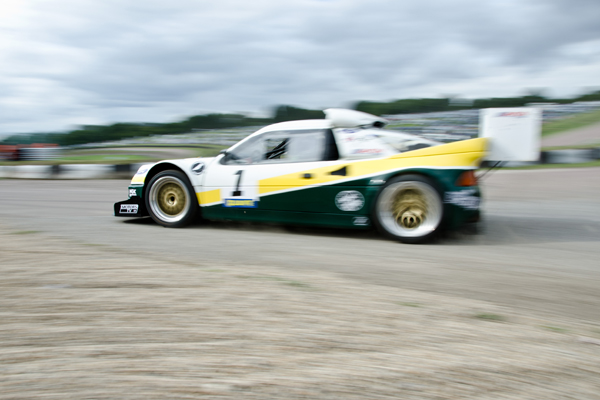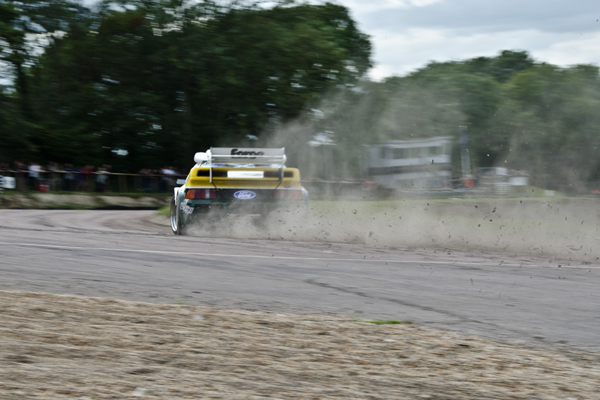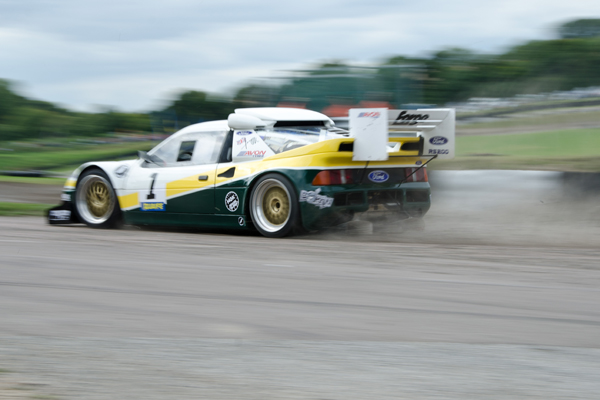 The daddy of them all was this Ford RS200 in full Pikes Peak spec. It is owned by 1992 European Rallycross Championship runner-up Pat Doran. He bought it from Dieter Knüttel earlier this year who used it in those mental European Hillclimb events. The car has been prepped for the 'Race To The Clouds' and was kicking out 900bhp. On the day it was being driven by Pat's son, Liam, who didn't hold back getting the car thoroughly sideways whilst flames licked the rear bumper from the exhaust pipe.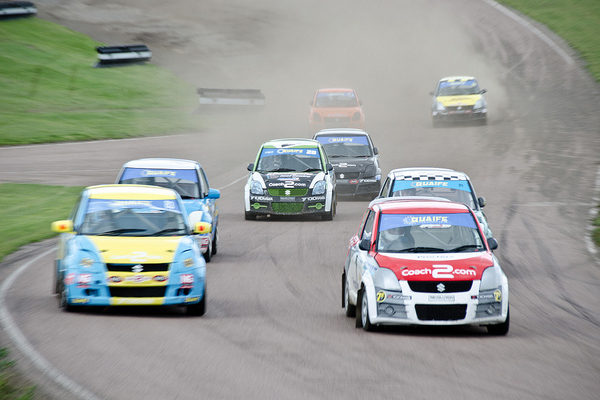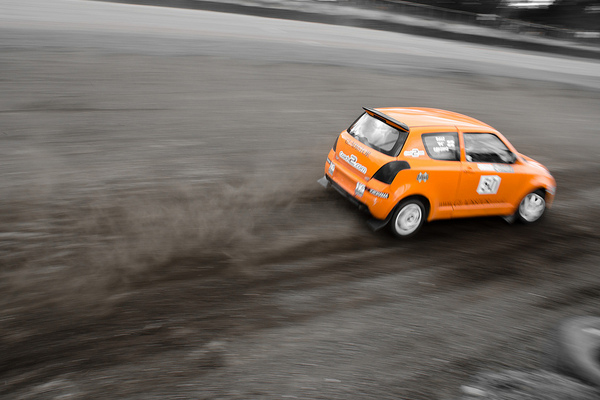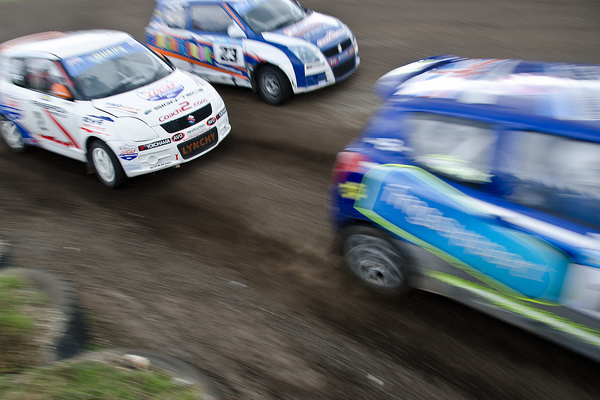 One of the most competivitve classes is the Suzuki Swift Championship. There is a Junior Championship and a Sport Championship and they both work as one of the main feeder series into the more powerful Supercar class. Based on the three-door Suzuki Swift Sport, cars in this series use a 140bhp, 1600cc/16v engine that has tightly controlled regulations so that the cars are equal and it is driver ability shows through. With cars all being the same it is seriously competitve and with races only being four laps long there is more than a bit of contact.
Its popularity is largely down to it being affordable (in motorsport terms). An off-the-shelf, ready to race car starts from £14,000, but you can also buy a £4995 kit of parts and convert a donor car yourself. For those who don't want anything to do with the car, there are also arrive and drive options, just pay to race the car and leave the spanner work to someone else. Easy, now all you have to do is convince Mum/Dad/husband/wife.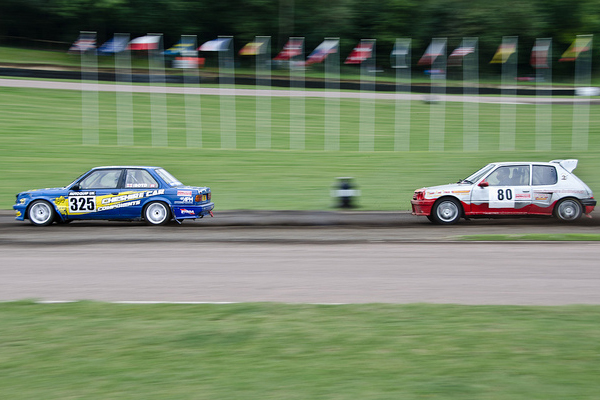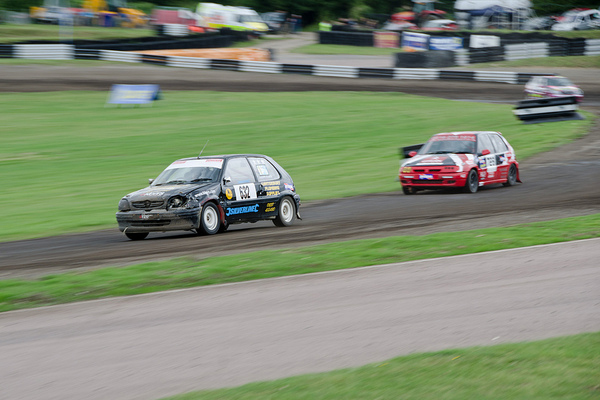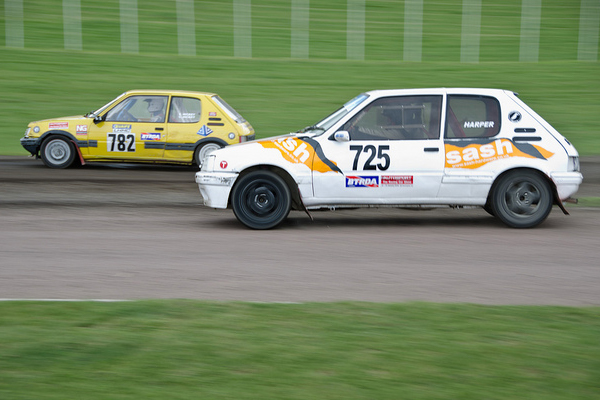 Other drivers like to set their car up themselves. For them there is the The BTRDA Clubmans Rallycross Championship. It was established in 1977 and continues to be successful, providing both newcomers and 'budget' racers with a strong series to strut their stuff on the gravel and asphalt. There is a real diverse collections of cars, with old Seats, BMWs and Peugeots being favoured.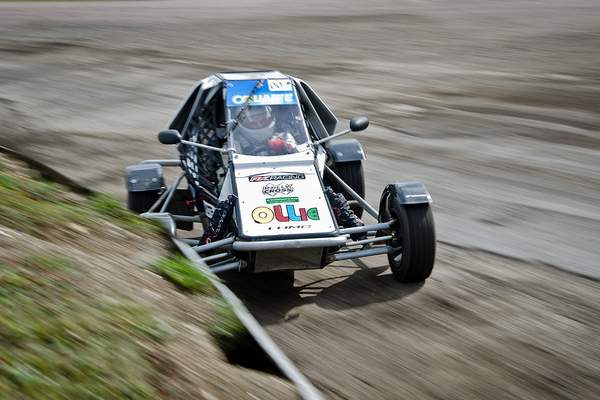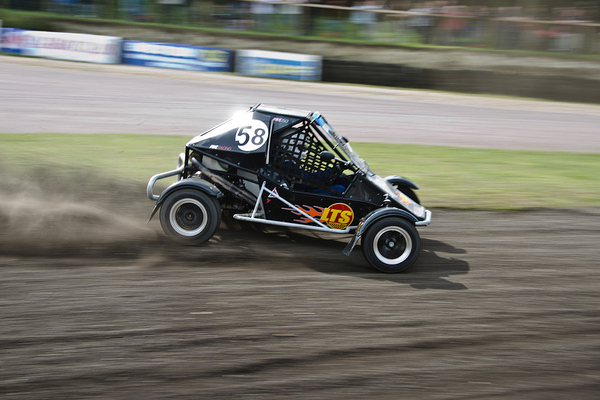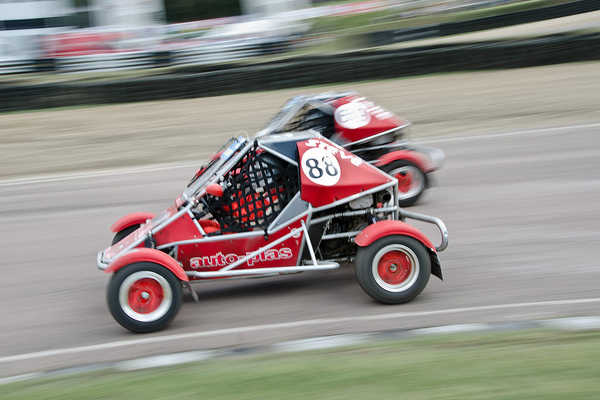 If I had the money the class that I would compete in is the RX150 Rage Buggies. This is the Rallycross equivalent of single seater Ford or Renault formulas in circuit racing. The RX150 is a Rage buggy powered by a 954cc Honda Fireblade engine that produces around 150bhp. They weigh only 500kg which means they are easier to get sideways than a shopping trolley. Competitors end up sliding around every corner and down every straight as they try to get the power down. The accuracy of the drivers imputs is something to behold as on one side they are looking out the side netting of their buggy  inches away from a concrete wall, and on the other they have  their rivals inches away - who is also very sideways.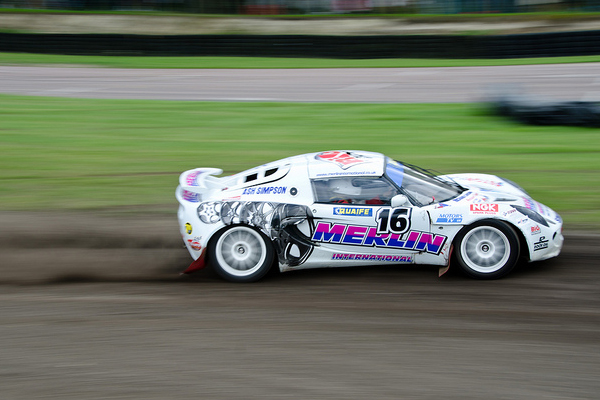 The MSA Supernationals is probably the best showcase of the weird world of Rallycross. You see cars from turbo-diesel Audi TTs to Lotus Exiges running comedic suspension setups that has them cocking their front and rear wheels more than an overexcited Jack Russel in a lamppost factory.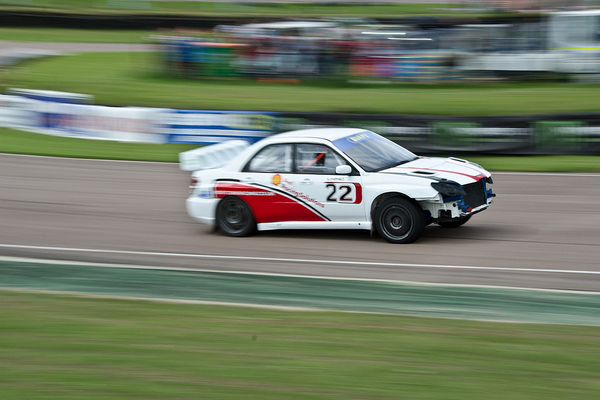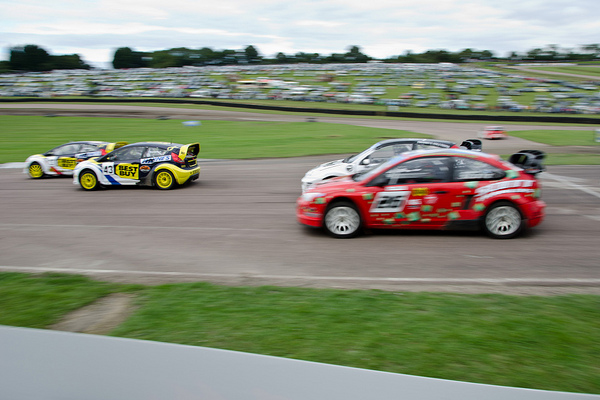 The big boys of Rallycross are the MSA Supercars. Big turbos, big balls and big horsepower is the game here. Cars line up on the start line and spool up their turbos, let their anti-lag kick in until the place sounds like an arson attack on a firework factory, then they release the handbrake and are off at a ridiculous rate. Races only last about two minutes but there is so much action on track in that time. As they only have four laps, drivers take major risks which don't always pay off. It is not uncommon to see cars on two wheels or even on their roof as they fight to get precisou points for the championship. This weekend former World Rally Champion Marcus Grönholm ended up on the top step of the podium showing that he still has what it takes.
Words: Rowan Horncastle
Photos: Rowan Horncastle
For a full set of photos from this weekend, check out our Flickr page here.