February 21st, 2011
Driven: Renault Clio Gordini 200
In an ideal world the Renault Clio Gordini 200 would be the car of 'le moment'. And in an ideal world you would confess that Renault has pulled off one heck of a good marketing stunt.
You see heritage sells. Describing a jacket for instance, as a 'garment in the style of classic, British tailoring' turns an otherwise nasty jacket into the latest must-have. Tag 'heritage' onto anything and you will have customers battering your door down for a slice of it.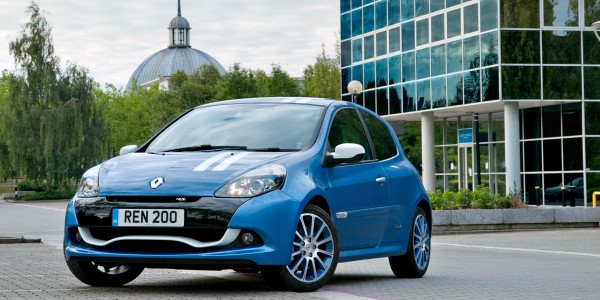 And the name Gordini has this in spades. Not only does the name sound deliciously old-fashioned, but the mere mention of the word casts visions of little cafes in Sixties Paris, pastis, and Gauloises. It's Brigitte Bardot and arty black and white films all rolled into one.
So with all of these associations, strapping the name onto a car that is regarded as one of the best hot hatches around sounds perfect, doesn't it? No. Sadly not.
While the Germans and the Italians have skilfully played the retro game with Cooper and Abarth, the French haven't been quite so successful. The malta blue paintwork two white stripes would have been perfect if Renault had left it there, but they didn't. A truly hideous white spoiler on the front apron, silver seatbelts, an unfathomable sat-nav system, and Raleigh Chopper-esque shiny alloys all give the impression not of Sixties, svelte France, but of asbo-land on the north circular.
Which is a huge shame because underneath the Gordini Clio is a 'normal' Renaultsport Clio 200. This means you get the same throbbing 197bhp 2.0-litre engine, the hard suspension, the grippy chassis, the burbling exhaust note, and handling which is some of the best I've ever experienced. But the Clio Gordini 200 does its best to make your forget this - and for that reason, I just can't love it.
Words: James Batchelor