RSS
Posts Tagged 'Ferrari Challenge'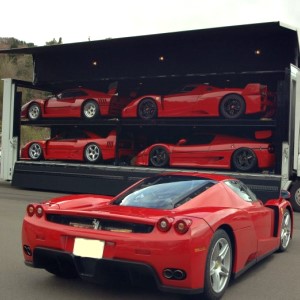 Sorry Mr. Enzo, but you're not going to cut it in this company.
Thank you spy photographers. If it wasn't for you loyal paps hiding in trees we wouldn't get the early scoop on cars. Here is the new Ferrari 458 Italia Challenge lapping Fiorano.
The Ferrari Challenge series is more than a Sega racing game. Most of us have taken part in a season by playing the game around the country in various service stations and I am sure that most of us would give an array of internal organs to have a go in Ferrari's one model series for real. ...