RSS
Posts Tagged 'GT3'
After months of churning around the internet rumour mill the last ever 997-series model 911 is here. Say hello to the GT3 RS 4.0 everyone. Taking inspiration from the RSR race car, this GT3 is one hell of a weapon for the road. With the engine being increased from 3.8 litres to 4 litres you ...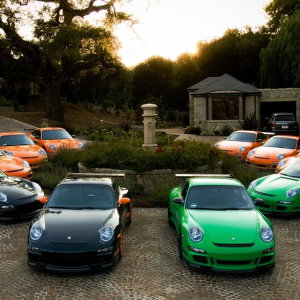 How do you keep 10 GT3 RS' under control? Have a Cayenne and Carrera GT keep an eye on them of course.
It's endurance race season and the maddest one of all is this weekend.24 Hours Nürburgring is argued to be one of the best  endurance races due to the fact that anyone can take part. For practice, 230 cars are allowed, 220 qualify for the race, driven by 800 or more drivers, as 2, 3 or ...