RSS
Posts Tagged 'N24'
The Nürburgring Nordschleife is a lot of different things. To Jackie Stewart it was the "Green Hell", to his long lost German cousin it is the Grüne Hölle, to the Gran Turismo generation it is Mecca, a place they tilt their Xbox to in appreciation, and to manufacturers it is used as an industry benchmark. ...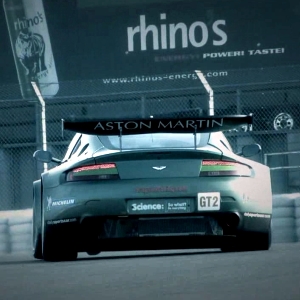 This is Clash Production's showreel for 2010 and I defy you to try and find a more epic car montage on  the internet.
Oh, wait! Can someone just pick Aston Martin Chief Executive, Dr Ulrich Bez off the floor, it seems he has fallen off his rocker – again. News has just come in that Dr Bez has had a fresh dose of disco biscuits and now wants to pilot Aston's new four door Rapide during the Nürburgring ...